How would you describe your style?

Photojournalistic with creative portraiture. I focus my attention on capturing candid moments as they happen without recreating events. I direct portraits creatively to create striking images but with a focus on fun and natural emotion.
Do you photograph stand alone engagements or proposals?
Yes, all the time.
Do you include digital images and reprint rights?
We always include high resolution images with reprint rights without logos/watermarks. Have fun with them forever, and show them off!
Do you photograph destination weddings?
Absolutely. Our home studios are located in West Long Branch and Asbury Park, NJ but we travel frequently around the US and beyond.
What are your travel fees?
Every wedding is different, but typically travel fees cover two nights hotel and flights.
How many photographs will I get?
This varies significantly depending on the wedding, but generally somewhere between 300-900 edited photographs.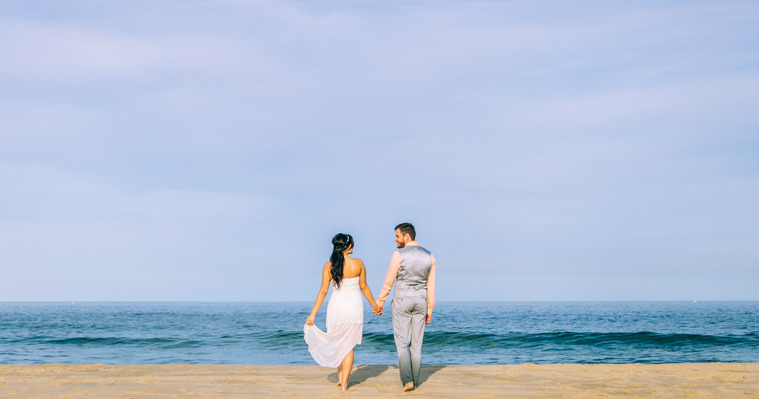 Do you photograph with a second photographer?
It depends on the package you choose and the circumstances of the event. In many situations, we shoot as a team. Sometimes we'll bring an assistant instead.
How long until I can see my photos?
It normally takes 7-10 business days to receive your final photos
Do you design wedding albums?
Not only do we design wedding albums, but we deliberately shoot with your wedding story in mind from start to finish.
We use all professional Sony cameras, and prime and zoom lenses.